14 March 2019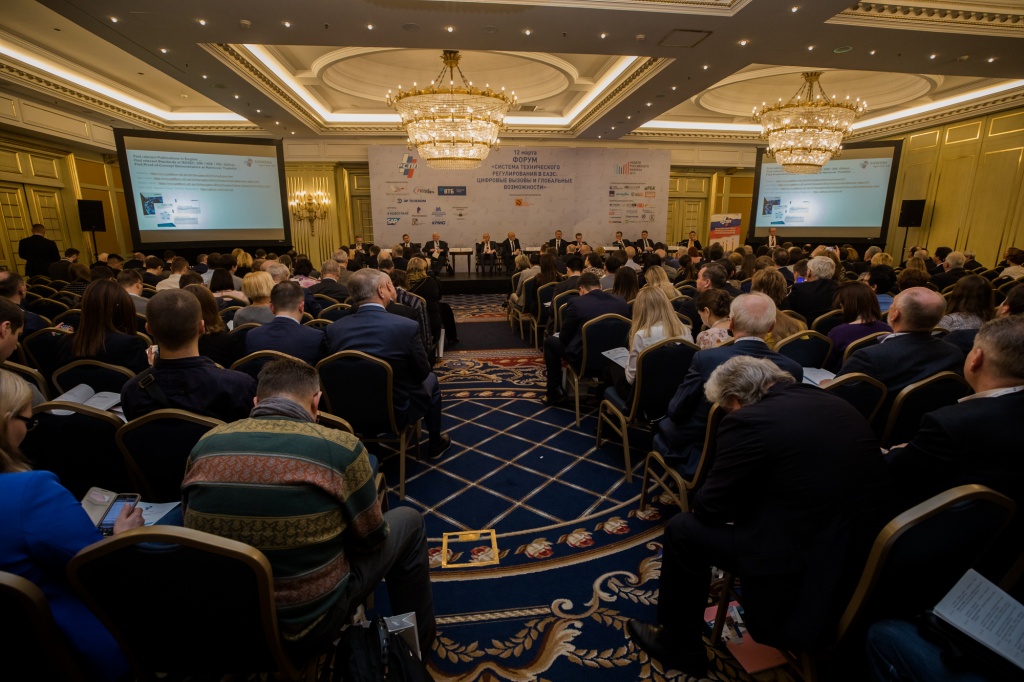 EEC Minister Viktor Nazarenko specifies development priorities for the EAEU technical regulation system.
Mr. Viktor Nazarenko, Minister for Technical Regulation of the Eurasian Economic Commission (EEC) took part in the forum "EAEU Technical Regulation system: digital challenges and global opportunities" which was held in Moscow on March 12, 2019.
Speaking about conformity assessment, Viktor Nazarenko pointed out that an effective common system to protect the Union market from unsafe imported products has failed to be in place so far. Serial certification of foreign products has proved to be flawed. Activities of improper certification bodies and foreign manufacturers' Local Representatives, no effective mechanisms to revoke groundlessly issued conformity assessment documents and unregulated responsibility of conformity assessment bodies including testing laboratories for their work results—these are, according to Viktor Nazarenko, primary priorities to be addressed by the Union member states and the Eurasian Economic Commission.
The EEC Minister noted, "There's no need to conclude any new agreements. It's necessary to perform reloading (rebooting) the accreditation and conformity assessment systems at the level of Union countries and bodies responsible for these spheres. The Common Register of Conformity Assessment Bodies and then the Common Register of Issued or Adopted Conformity Assessment Documents should both be revised to weed out incompetent bodies and groundlessly issued conformity assessment documents."
Touching on the development of a public surveillance system, Viktor Nazarenko stressed that even one third of the 27 public surveillance bodies in the Union countries fail to provide the Eurasian Economic Commission with systematized information for planning coordinated actions. Meanwhile, today the protection of the domestic market from unsafe products goes beyond being the main objective of the technical regulation system. It becomes an increasingly relevant issue against a background of rapid growth in electronic commerce and other methods of interaction between the manufacturer, distributor and consumer. It's evidenced by the experience of other integration structures, in particular of the European Union.
Source www.eurasiancommission.org/