ABOUT IECEE CB SCHEME

The IEC System for Conformity Assessment Schemes for Electrotechnical Equipment and Components (IECEE) Certification Body (CB) Scheme is the world's first international system for the mutual acceptance of product safety test reports and certificates for electrical and electronic equipment, devices and components. Based on the use of internationally-accepted product safety standards, the CB Scheme relies on a global network of CB testing laboratories (CBTLs), who are responsible for testing products to applicable technical standards. Product test results are then submitted to national certification bodies (NCBs) in CB Scheme member countries (currently 53 countries), who can authorize legal access to CBTL-tested products without additional testing.
BENEFITS OF IECEE CB CERTIFICATION SCHEME
Presently, there are 53 CB Scheme member countries around the world, including European Union (EU) Member States, the U.S. Canada, China, India, Korea, Belarus and other countries. Manufacturers using the CB Scheme can potentially gain access to every CB Scheme member country without the need for expensive, duplicate testing. Further, CB Scheme applicants are often given priority consideration by NCBs since no additional testing is required.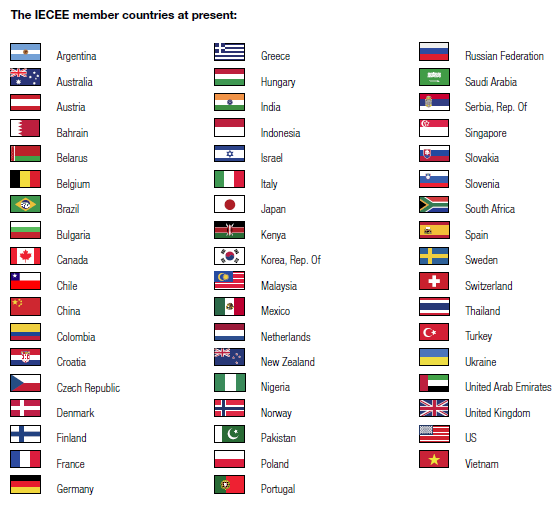 BELLIS IS AN ACTIVE PARTICIPANT IN IECEE CB SCHEME
BELLIS is a Member Body for Belarus in IECEE as well as National Certification Body (NCB), Testing Laboratory (CBTL) and Factory Surveillance Body (FSB)
BELLIS issues CB Test Certificates/CB Test Reports for the following categories:
CABL (Cables and cords);
E3 (Energy Efficiency);
EMC (Electromagnetic Compatibility);
HOUS (Household and similar equipment);
LITE (Lighting);
MED (Electrical equipment for medical use);
OFF (IT and office equipment);
TOOL (Portable tools);
TRON (Electronics, entertainment).
BELLIS PROVIDES GLOBAL MARKET ACCESS FOR YOUR PRODUCTS
Our team of specialists works with you through the entire product development cycle to add value and help you to deliver safe and reliable products. BELLIS technical professionals are actively involved in international advisory groups and standards development activities, ensuring up-to-date knowledge of current and changing requirements.
We will be happy to provide IECEE Services to your company. Feel free to
contact
.